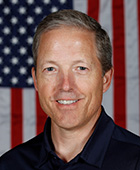 Mike Shady is a Top 100 Bowler's Journal Magazine Instructor in the world. Mike is currently one of the Team USA bowling coaches.  Mike works with the athletes at the International Training and Resource Center and at the 2018 World Junior Team Championships helped guide the Team USA girls to a World Championship Gold Medal.

In 2017 Mike was inducted into the United States Bowling Congress Hall of Fame. Mike is the lifetime average leader at the USBC Open Championships for competitors with a minimum of 20 years of participation, with a mark of 221.53 in 24 appearances (216 games). His consistent efforts on the championship lanes have helped him claim two eagles - 2005 Team All-Events and 2011 Regular Team - as well as 13 additional top-10 finishes.  Shady notably began his Open Championships career by finishing with an all-events score of 1,900 or better in his first 20 appearances, the only player in tournament history to put together such a stretch.

In 1992 he won the Earl Anthony PBA Open in Dublin, California and has 4 additional PBA Regional Titles to his credit. In 1991 he captured the World Invitational Championship, held in San Juan, Puerto Rico. Other competitive feats include the 1985 National Collegiate Championship and was a three time All-American at the University of Nebraska in college bowling.

Mike has been a member of the Ebonite Pro Staff since 1992 and is USBC Silver Certified.
Top